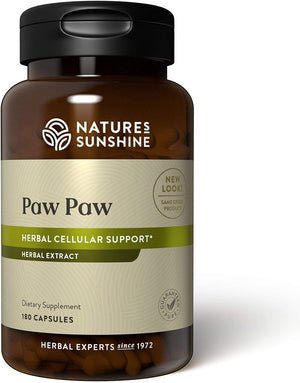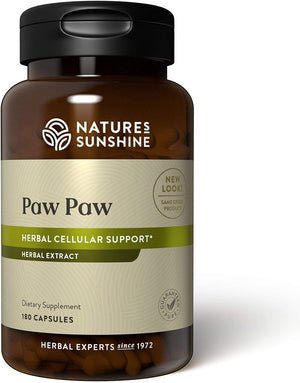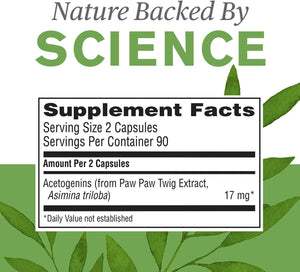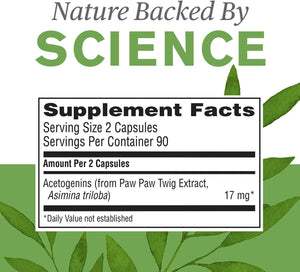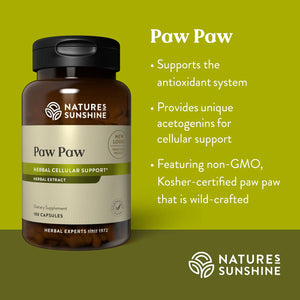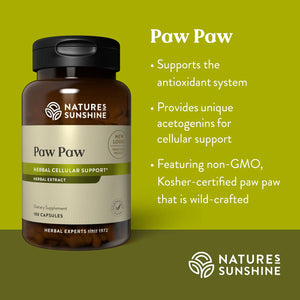 On Sale
Paw Paw
IMMUNE SYSTEM BOOSTER - Acetogenins are active compounds that affect the production of ATP (Adenosine Triphosphate) in the mitochondria (the powerhouse) of the cell.

SUPPORTS MEDICAL REGIMENTS - Paw paw extract, containing a mixture of 50 acetogenins, supports the body's normal cells during times of cellular stress.

MODULATES ATP AND BLOOD SUPPLY - Acetogenins selectively modulate the production of ATP in specific cells, and by doing so affects their viability and may help modulate the blood supply.

SIMILAR TO GRAVIOLA - Paw Paw Cell-Reg is the only standardized acetogenin product available to regulate specific cells.

SUSTAINABLE SOURCE - Twigs of the North American Paw Paw tree are harvested when they are most biologically active and the extract is standardized biologically using an invertebrate bioassay.