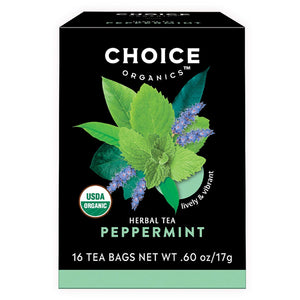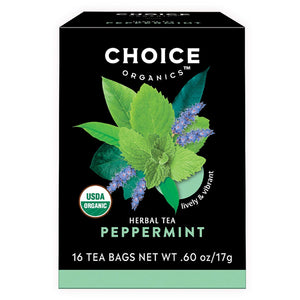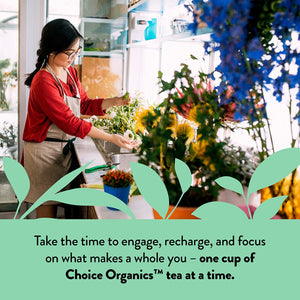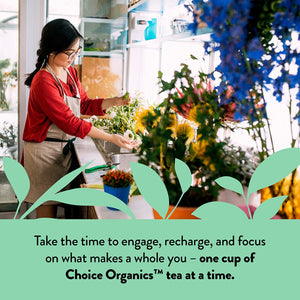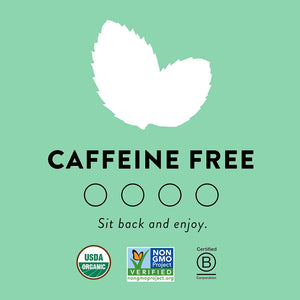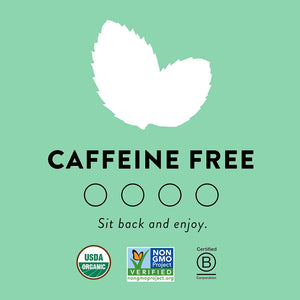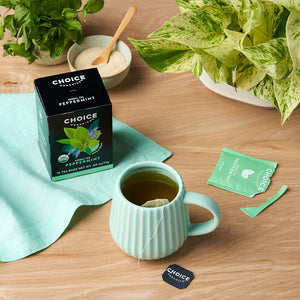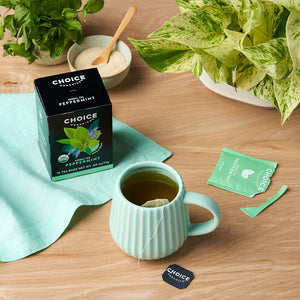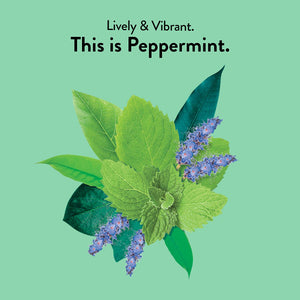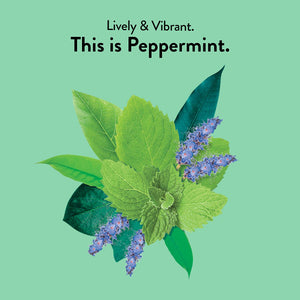 On Sale
Peppermint Tea, Organic: 16 sachets
There's so much good in a cup of tea. It clears our mind and boosts our spirits. Tea brings us closer to friends and family looking to share the day's stories and it connects us to all those around the globe who cherish this timeless ritual.
Sit back and relax with this cooling classic, grown in the Pacific Northwest of the United States. From this prime mint-growing region of the world, we select the finest peppermint with an exquisitely aromatic, slightly spicy flavor. As a caffeine-free choice, it's both calming and comforting.
Since 1989, Choice Organic Teas mission has been to improve the world one cup of tea at a time. As the first exclusively organic tea crafter in the United States, and later, the first to offer Fair Trade Certified™ tea, they craft the world's finest teas with conservation of the planet and its creatures in mind.