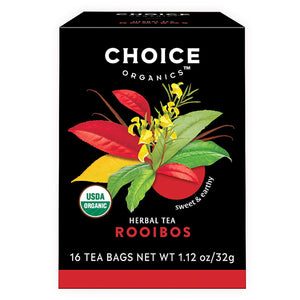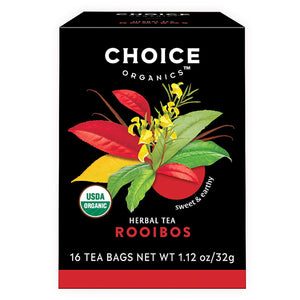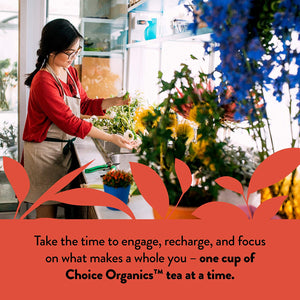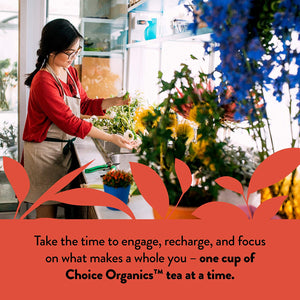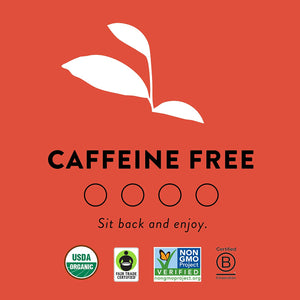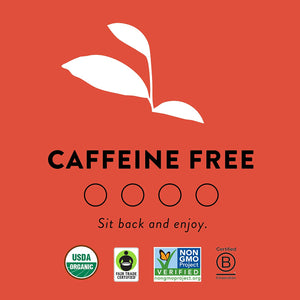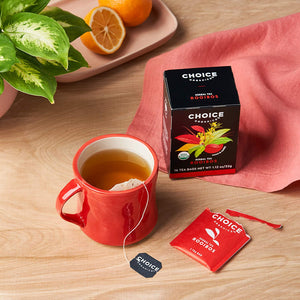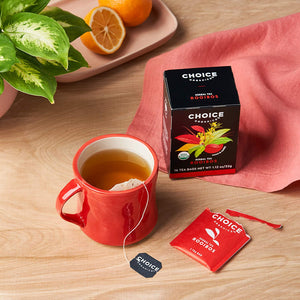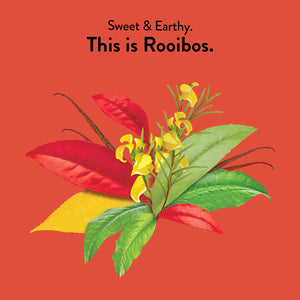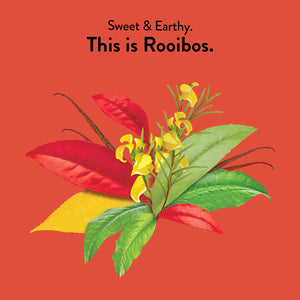 On Sale
Rooibos Tea, Organic: 16 sachets
There's so much good in a cup of tea. It clears our mind and boosts our spirits. Tea brings us closer to friends and family looking to share the day's stories and it connects us to all those around the globe who cherish this timeless ritual.
Warm yourself to the core with this earthy favorite. Rooibos is a caffeine-free herb native to South Africa, where it's been embraced for its restorative qualities for centuries. Choice Organic Teas russet-hued cup stands apart with a richness that suggests vanilla and honey for a delicious way to relax.
Since 1989, Choice Organic Teas mission has been to improve the world one cup of tea at a time. As the first exclusively organic tea crafter in the United States, and later, the first to offer Fair Trade Certified™ tea, they craft the world's finest teas with conservation of the planet and its creatures in mind.