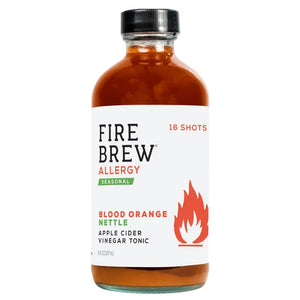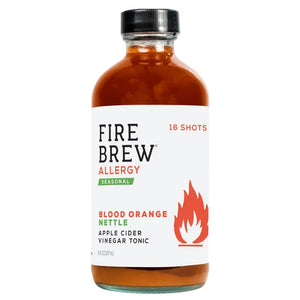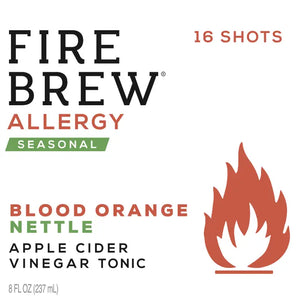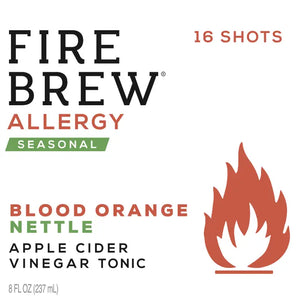 On Sale
Blood Orange Nettle ALLERGY ACV Fire Cider Tonic - 8 oz
This Seasonal Blood Orange Nettle ALLERGY Apple Cider Vinegar tonic is packed with antioxidants, essential vitamins, and minerals that may help reduce inflammation and regulate body temperatures. With the addition of Nettle and Goldenrod, the brew may also help with allergies associated with this time of year! We have sourced some of the best tasting, local honey to round out this tonic so you can feel relief and enjoy it's powerfully sunny taste in all your food and beverages
Sip it, shoot it, and mix it in to all your foods and beverages for a functional flavor boost!
No refrigeration needed. Shelf-stable!

Full strength, never diluted

Spicy

Fresh, whole ingredients

Contains prebiotics and probiotics by fermentation

Raw and unpasteurized

Paleo

Gluten-free

Raw, local honey

Proudly crafted in Portland, Oregon, USA.
Ingredients: Raw, unfiltered apple cider vinegar, blood orange, lemon, apples, turmeric, ginger, rosemary, habanero pepper, horseradish, onion, garlic, nettle, goldenrod, raw local honey.