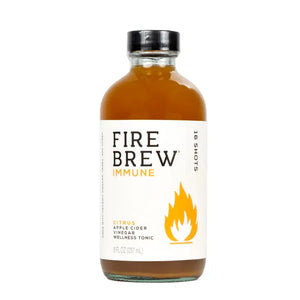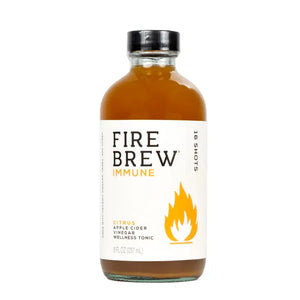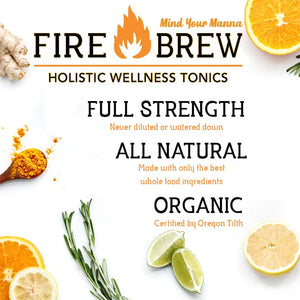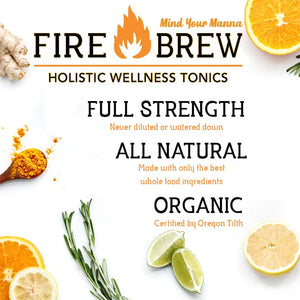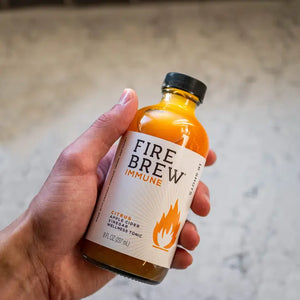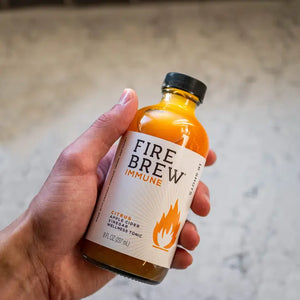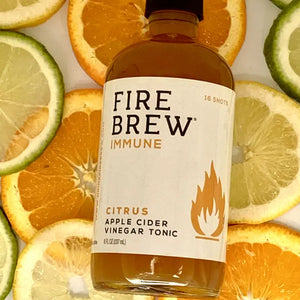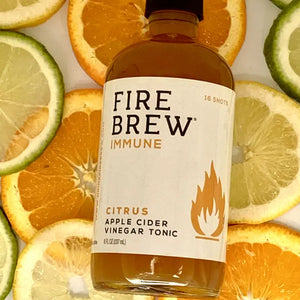 On Sale
Citrus IMMUNE Apple Cider Vinegar Fire Cider Tonic - 8 oz
Our most popular product! Increase your system's resiliency and boost your body's defenses with our Citrus/Immune brew. Each Citrus IMMUNE Apple Cider Vinegar Fire Cider Tonic is packed with our invigorating base blend of raw whole veggies, fruits and herbs, plus a boost of citrus fruits, astragalus, and rose hips. This brew is brimming with a variety of immune-boosting superfoods. Think of it as a bottle of drinkable vitamins and plant-based nutrients designed to CLEANSE and RESTORE.
Sip it, shoot it, and mix it in to all your foods and beverages for a functional flavor boost!
No refrigeration needed.

Shelf-stable.

Full strength, never diluted

Multi-servings

Spicy

All-natural ingredients

Contains prebiotics and probiotics by fermentation

Raw and unpasteurized

Paleo

Keto-friendly

Gluten-free

Proudly crafted in Portland, Oregon, USA.
Ingredients: Raw apple cider, turmeric, ginger, garlic, horseradish, onions, habanero peppers, citrus fruits, apples, rosemary, and wildflower honey. Tangerine, lemons, pineapple, astragalus root, rosehips, and oranges.