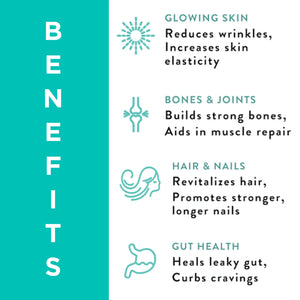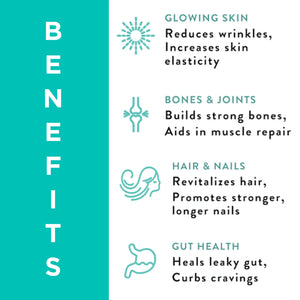 On Sale
Collagen Peptides Travel Pack
On-the-go Collagen Peptides Stick Packs provide the perfect nutrition boost at your convenience. Keep them handy in your desk, in your purse, wherever you go! Daily use can help support beautiful skin, hair, nails, bones, joints, and a healthy gut! Plus, our unflavored collagen dissolves quickly and easily in liquids. Each box contains 22 on-the-go stick packs.
WHY CHOOSE COLLAGEN PACKETS
8,000 mg of hydrolyzed unflavored collagen peptides powder per packet from grass-fed bovine hides from South America
May help reduce wrinkles and strengthen hair & nails +
May help strengthen bones & joints and improve gut health +
Conveniently packaged, tearable stick packs. Perfect for on-the-go whenever you need a nutritional boost.
Real Food Ingredients: No preservatives, no artificial flavors, no junk—ever
HOW TO USE THE COLLAGEN PACKETS
Add 1-2 packets daily to coffee, tea, smoothies, any recipe. 
Enjoy any time of day!