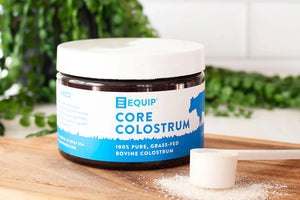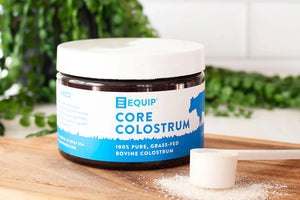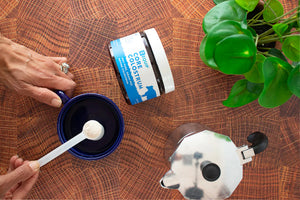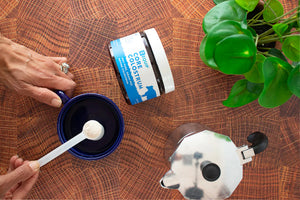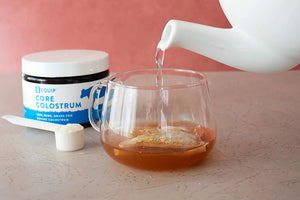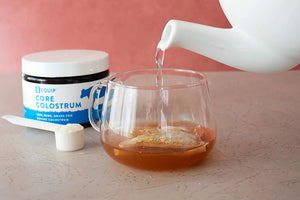 On Sale
Core Colostrum
Improve vitality, revive gut health, fortify your immune system and boost skin radiance with nature's first fuel.
CORE COLOSTRUM
Nature's first fuel. Colostrum, also known as first milk, is a natural, milk-like fluid produced by mammals immediately following delivery of the newborn. It is vital nutrition providing all the nutrients and fluid a newborn needs in their early days.
WHAT BENEFITS CAN COLOSTRUM PROVIDE?
The nutrients found in colostrum support a multitude of biological processes, including repairing intestinal and connective tissue damage, healing leaky gut, fighting respiratory infections, and improving immune health. In fact, two separate studies found colostrum to be more effective at preventing influenza viruses than the flu vaccine!
WHAT'S UNIQUE ABOUT OUR CORE COLOSTRUM?
Sourcing, dosage, and processing! Our Colostrum is sourced from grass-fed, pasture-raised farms across the US. It is free from pesticides, heavy metals, antibiotics and hormones. It also offers 3 grams per scoop, compared to 1 gram in competitors' products. Most studies showing colostrums benefits to gut health, immunity, recover and vitality have daily doses at 3g or more! Lastly, our colostrum is cold-processed to keep nutrients in tact!