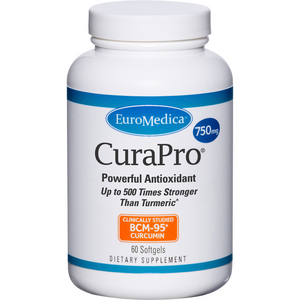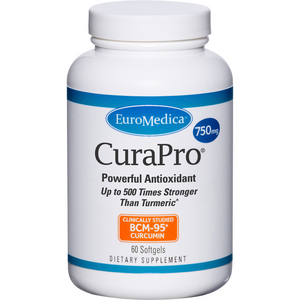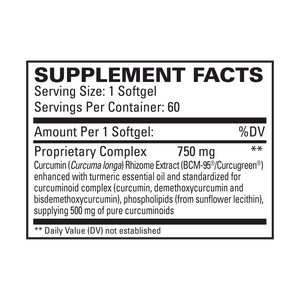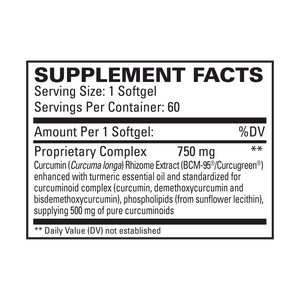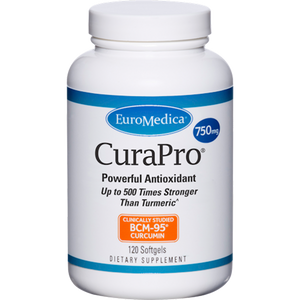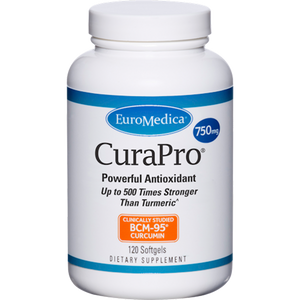 On Sale
CuraPro 750mg
CuraPro delivers up to 500 times more curcumin to the bloodstream than turmeric, and has a sustained retention time at significant levels in the bloodstream.† This high-potency formula, featuring a clinically studied, bioavailable curcumin, yields a minimum of 500 mg of curcuminoids per softgel.
Results verified in more than 70 PUBLISHED STUDIES, INCLUDING 30 HUMAN CLINICAL TRIALS
Supports liver, brain, heart, and immune health
Protects cells from oxidative stress and free radicals*
High antioxidant ORAC value >1,500,000**
Patent-protected method using curcumin blended with turmeric essential oil containing ar-turmerone to boost absorption and enhance results
Recommendations: 1 softgel daily, or as directed by your healthcare practitioner.
If pregnant or nursing, consult a healthcare practitioner before using.