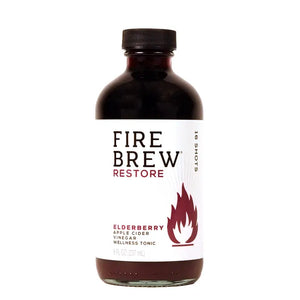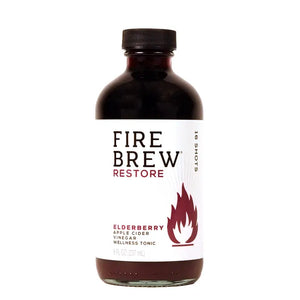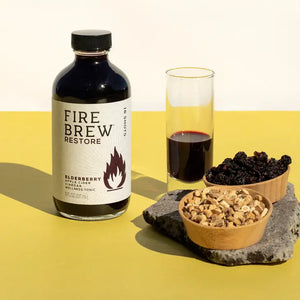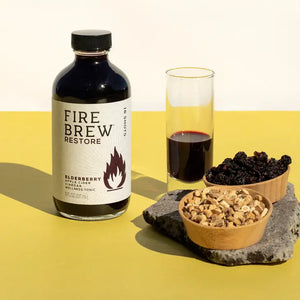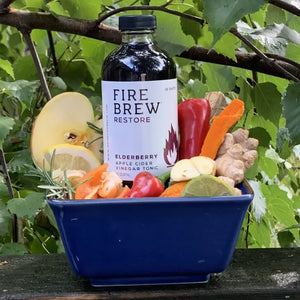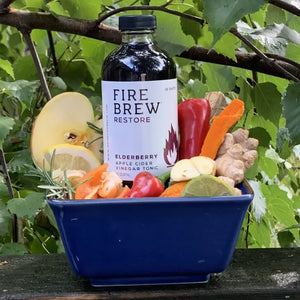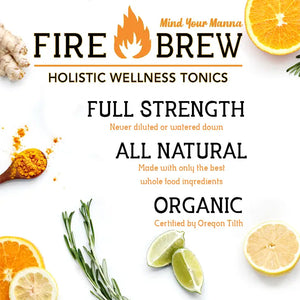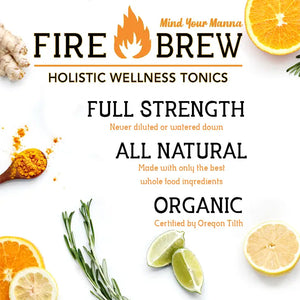 On Sale
Elderberry RESTORE Apple Cider Vinegar Fire Cider - 8 oz
This nourishing Restore tonic of elderberry fruits and astragalus root is combined with apple cider vinegar and our plant-powered base. These strengthening ingredients help protect and defend against common ailments that affect the immune system. Think of it as a bottle of drinkable vitamins and plant-based nutrients designed to CLEANSE and RESTORE.
Take a shot first thing in the morning, enjoy it diluted in a tall glass of ice water, or sprinkle it on your favorite salad. All-natural, contains prebiotics and probiotics, raw and includes 'the mother' of vinegar.
Shelf-stable!

Full strength, never diluted

Spicy! All-natural ingredients

Contains prebiotics and probiotics by fermentation

Raw and unpasteurized

Paleo

Keto-friendly

Gluten-free

Proudly crafted in Portland, Oregon, USA.

Base: Raw apple cider vinegar, turmeric, ginger, garlic, horseradish, onions, habanero peppers, citrus fruits, apples, rosemary, and wildflower honey. Elderberry Blend Boosts: Elderberries and astragalus root.