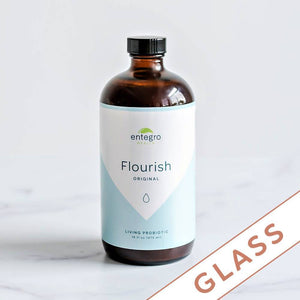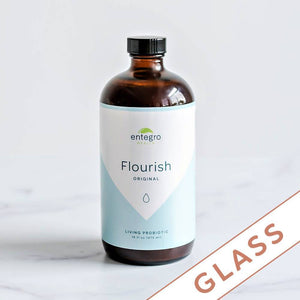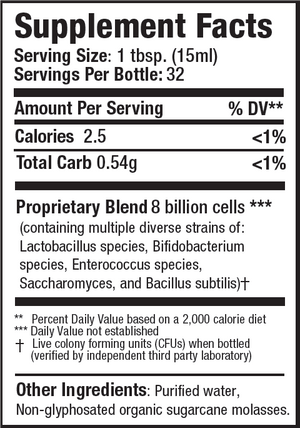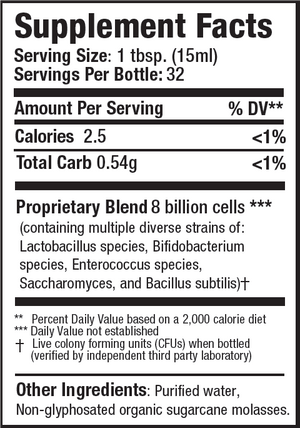 On Sale
Flourish Original Liquid Probiotic - Glass Edition
Flourish Original is an artisanal crafted living probiotic that remains in the most natural liquid form. The all-natural fermentation process provides the good bacteria with all the nutrition, from their food source molasses, needed to continue to live, thrive, and multiply even after bottling.
Our consortium growing methodology (AKA good friends hanging out) is similar to how microorganisms grow in nature – together. It contains eleven strains from five different families that grow and interact with one another with a result of being stronger together than alone.
Flourish Original is intentionally free of
Dairy, eggs, gluten, soy, peanuts, tree nuts, shellfish, carrageenan, artificial colors, artificial sweeteners, glyphosate residue, GMOs.
As a complete living ecosystem, the flavor, aroma, and culture count may vary from batch to batch. Each batch is third party tested to ensure a minimum of 8 billion CFUs (culture forming units).