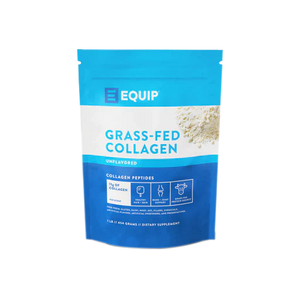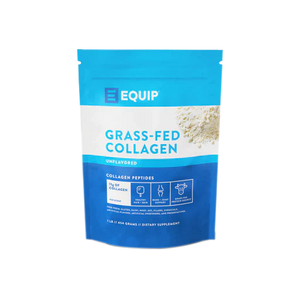 On Sale
Grass-Fed Collagen (Unflavored)
U.S. sourced, ultra premium Grass-Fed Bovine Collagen that tastes incredible.
GRASS-FED COLLAGEN
Get the benefits of a complete collagen recovery from a powdered blend that contains 15 grams of grass-fed collagen peptides and none of those unhealthy additives or artificial ingredients found in most products. Complete Collagen Unflavored contains only one ingredient: grass-fed bovine collagen peptides while Chocolate only has 6 real-food ingredients. It's the easiest way to support healthy joints and tissues, and support recovery after an injury.
WHAT YOU GET WITH EVERY SCOOP
Every serving of Grass-Fed Collagen contains 15 grams of collagen peptides in a flavorless powder you can add to any drink or meal. No chemicals, no preservatives, no artificial flavors that spike your blood sugar. Add Complete Collagen to your favorite drinks or recipes without altering the flavors you love.
WHAT TO EXPECT WITH GRASS-FED COLLAGEN
Clinical studies have proven collagen strengthens bones, joints and ligaments, improves gut lining and connective tissues, as well as improves your skin health. Consistency is key. Allow 4-6 weeks of daily use of Complete Collagen to notice positive changes in your hair, skin, nails, joint support, and injury recovery.
WHY GRASS-FED COLLAGEN?
Most collagen powders on the market are loaded with unhealthy additives and fillers. You deserve a blend that contains only the ingredients your body needs, nothing else. You get the results you deserve and none of the junk found in other products.