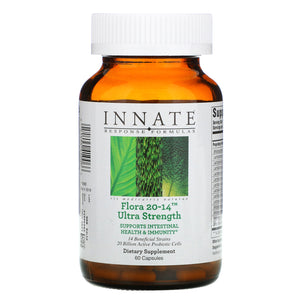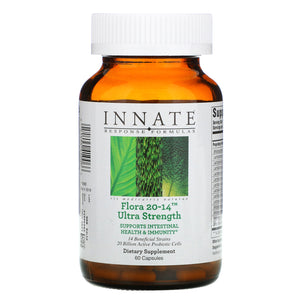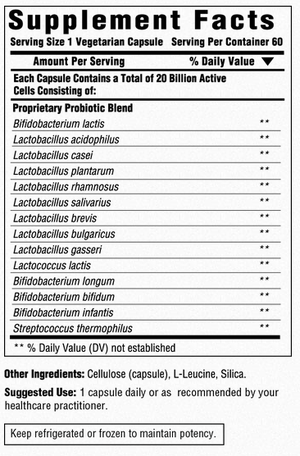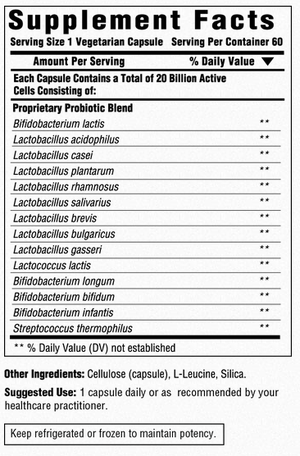 On Sale
Flora 20-14 Probiotic: 60 caps
Why Flora 20-14™ Ultra Strength?
Innate Flora 20-14 contains 20 billion active cells of 14 different strains of probiotics to assist in maintainence of intestinal health, bowel regularity and immunity.* This products is gently filtered from food growth media to remove common allergens and is the ideal maintenance potency. 
About the Product
Contains only naturally occurring non-competing flora in a non-dairy food base

Cultivating and maintaining a balance of beneficial micro flora is a foundational element in supporting the integrity of digestion

Guarantees 20 billion viable cells, providing 14 different clinically researched strains
This product is free of gluten, dairy, soy, magnesium stearate, herbicides and pesticides.