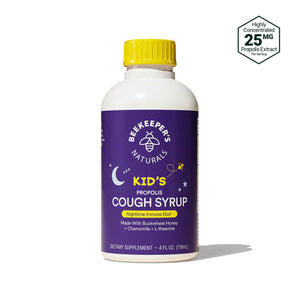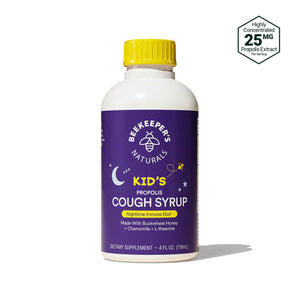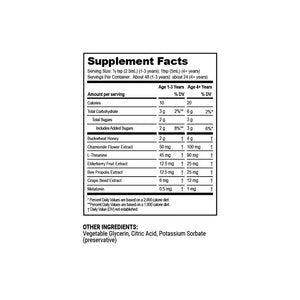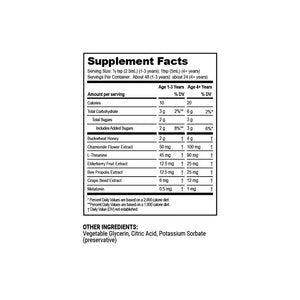 On Sale
Kids Propolis Cough Syrup - Nighttime
Finally, a truly clean and non-toxic nighttime cough syrup for your kiddos. With nature-powered ingredients like buckwheat honey, elderberry, and propolis, this potent blend soothes the immune system and supports recovery to help your little ones get back on their feet.  
FEEL LIKE YOURSELF AGAIN
Support your immune system with antioxidants and vitamins
Soothe your throat from a dry cough 
Ease symptoms and improve overall recovery 
Help get much-needed sleep with melatonin 
Clean, nontoxic nighttime cough syrup
USE FOR
Rest and Recovery
Much-needed Sleep When You're Not Feeling Well
Build a Routine: When you're fighting a dry cough, use Propolis Cough Syrup alongside Soothing Lozenges to support your immune system and get your daily dose of vitamins and minerals.

Soothing Lozenges - Elderberry
Soothing Lozenges - Ginger Lemon
WHAT IS PROPOLIS?
Propolis is the defender of the hive. Bees use it to line the walls and keep germs out. We use it to support our immune systems, soothe scratchy throats, combat free radical damage in the body, and feed the good bacteria in our gut.
Vitamins B, C & D
Zinc
Antioxidants
300+ Beneficial Compounds