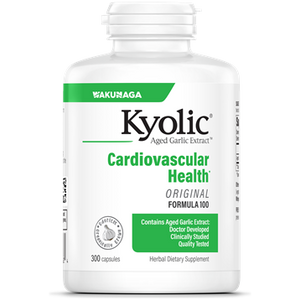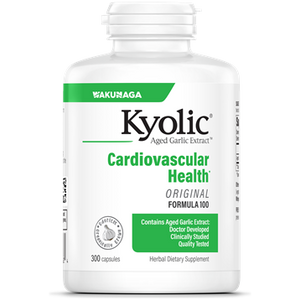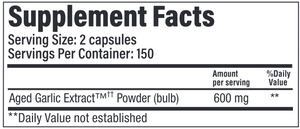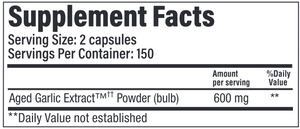 On Sale
Kyolic Formula 100: Non Vegetarian
Contains 600 mg of Aged Garlic Extract in two capsules (per serving), designed to support and strengthen your cardiovascular system by maintaining circulatory function and promoting overall heart health.*
• KYOLIC® Aged Garlic Extract™ begins with 100% organically grown garlic from California. It is then aged to perfection in a unique extraction process to eliminate odor and create beneficial compounds found only in Kyolic.
• This formula supports and strengthens your cardiovascular system by maintaining circulatory function and promoting overall heart health.*
• Take the best-KYOLIC® Aged Garlic Extract™, the most scientifically researched, highest quality and best-selling odorless Sociable Garlic®.
*This formula is non-vegetarian as it includes whey derived from milk*