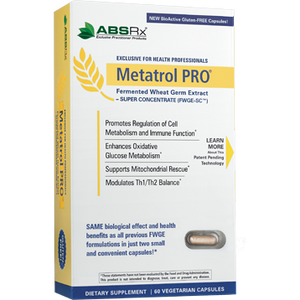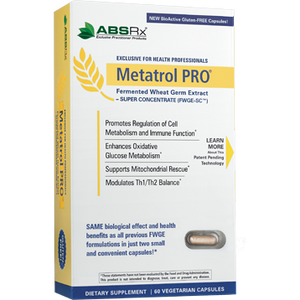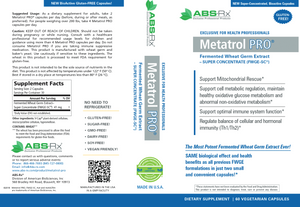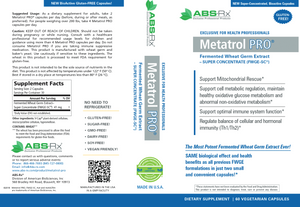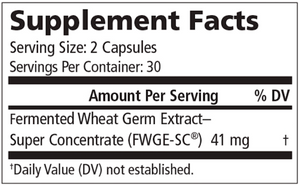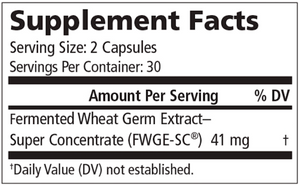 On Sale
Metatrol Pro
Metatrol® is fermented wheat germ extract – super concentrate
A marvel of science
Nobel Prize laureate, Dr. Albert Szent-Gyorgyi, published research in the 1980s showing that compounds found in very minute quantities in wheat germ could help support healthy cell metabolic function.* Fermented Wheat Germ Extract (FWGE) was created when a process was developed to concentrate these compounds by fermenting wheat germ with baker's yeast. Now you can experience the benefits of fermented wheat germ extract for yourself as one of the best natural supplements on the market.
American BioSciences first introduced FWGE to the United States in 2005. More than 40 articles have been published in peer-reviewed medical journals describing hundreds of studies showing safety and efficacy with FWGE in cell lines, as well as in animal and human clinical trials. Research shows that FWGE helps to provide a wide range of health support benefits.*
From pure nature to pure power.
• Super-concentrated
• Easy and convenient to take — No more mixing
• Gluten-free
• Take any time of the day — Before, during or after meals, with or without other medications and supplements
• No refrigeration needed—Heat stable up to 122°F

When fermented wheat germ extract is taken orally, it helps to:
• Promote cell metabolic regulation, maintaining healthy oxidative glucose metabolism and non-oxidative metabolism*
• Redirect energy to healthy cells to support vitality*
• Support immune system function*
• Maintain healthy satiety, weight management, and cell mass*