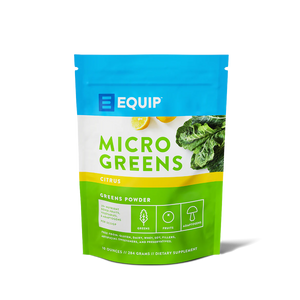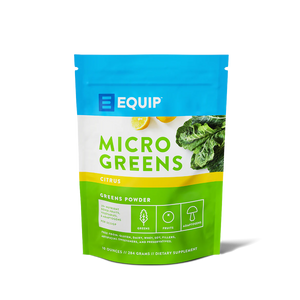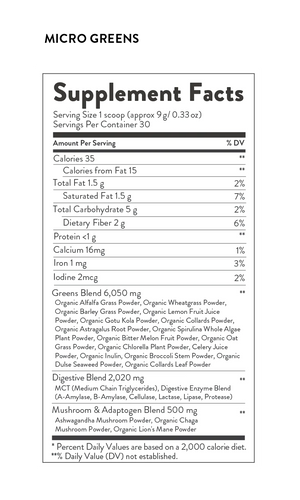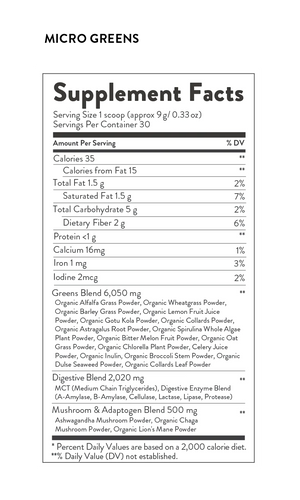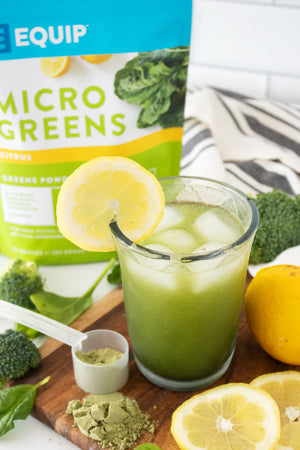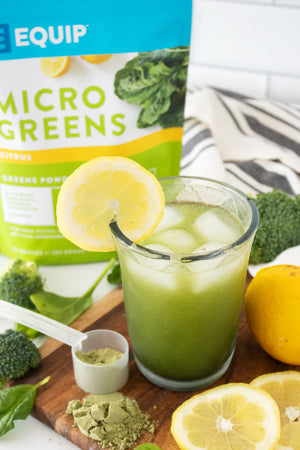 On Sale
MicroGreens Powder
All-natural, micro-nutrient supplement made from 20+ fruits, vegetables, and adaptogens.
MICRO GREENS
Micronutrients from 20+ nutrient-dense fruits, vegetables, and adaptogens in one scoop! Micro Greens is vegan, dairy-free, gluten-free, and paleo approved.
WHAT YOU GET WITH EVERY SCOOP
Nutrients from some of the most nutrient-dense foods on the planet like wheatgrass, alfalfa grass, melons, broccoli, seaweed, ashwagandha, and much more!
WHAT TO EXPECT
The vegetables, fruits, adaptogens, and digestive enzymes in our micro greens can improve energy, boost immunity, improve gut health, focus, and decrease stress with consistent use.
WHY MICRO GREENS?
We spent a LONG time formulating this to ensure it packs nutrients from 100% real-food ingredients without any junk and specifically picked foods which the average person does not get in their diet.