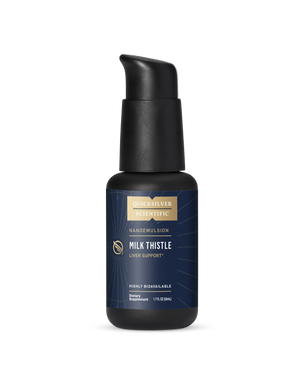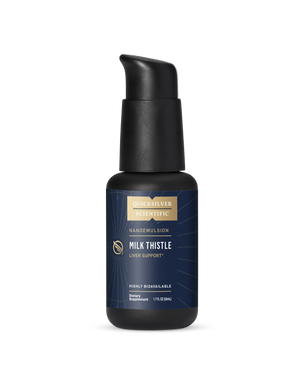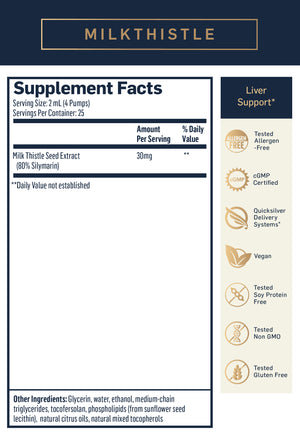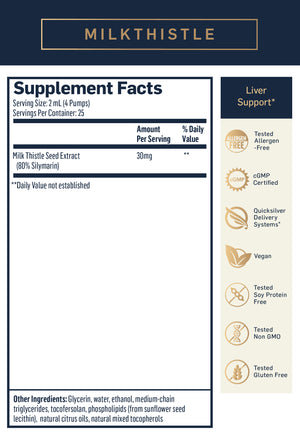 On Sale
Milk Thistle
Silymarin Liquid with Liposome Delivery System – Immune, Detox + Liver Cleanse Support (1.7oz / 50ml)
The key constituent of silymarin has poor bioavailability in typical oral formulations. Quicksilver Scientific uses an advanced phospholipid delivery systems to deliver core ingredients faster & more efficiently.*

Each 2 mL delivers 30 mg of milk thistle extract (highly standardized to 80% Silymarin).

Milk thistle has been utilized for over 2,000 years for its remarkable ability to protect and support the liver and can aid healthy digestive function.*

The difference is clear: this product's clear consistency can only be achieved with liposomes that are small enough to pass between cells.

This product uses phospholipids from purified sunflower seed lecithin and does not contain gluten.