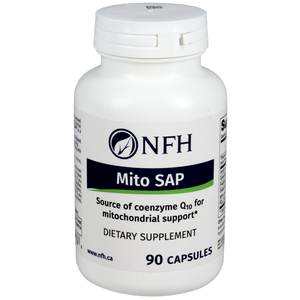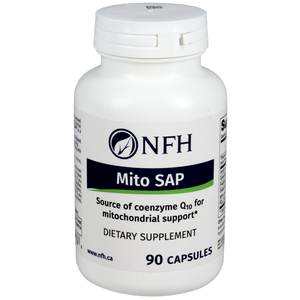 On Sale
Mito SAP
Mito SAP
 is a synergistic formulation containing key nutraceuticals that have been the focus of scientific research to improve mitochondrial health. Mitochondria, the "powerhouse of the cell," are crucial organelles for cell survival and death, involved in important functions including oxidative phosphorylation, ATP synthesis, signaling, and proliferation. Mitochondrial dysfunction caused by oxidative stress and aging has been implicated in a variety of diseases such as CVD, neurodegenerative diseases, and cancers. 
Mito SAP
 contains a combination of active ingredients, namely 
N
-acetyl-L‑carnitine, quercetin, R‑α‑lipoic acid, grapeseed extract, thiamine, and coenzyme Q10 (as PQ10; pea-emulsified coenzyme Q10 for enhanced absorption) of the highest quality and efficacy for optimal mitochondrial support. Studies on the nutraceuticals present in 
Mito SAP
 suggest various beneficial effects including enhancement of mitochondrial biogenesis, protection of mitochondria against oxidative damage, and enhanced exercise endurance. In addition, studies have shown that these key nutraceuticals ameliorate mitochondrial abnormalities by maintaining mitochondrial pH-buffering capacity, electron-transport chain activity, and ATP generation. Overall, scientific evidence suggests that these vital ingredients could be beneficial for the regulation of mitochondrial function and energy metabolism, and may be useful to promote cardiovascular, neurological, and retinal health.