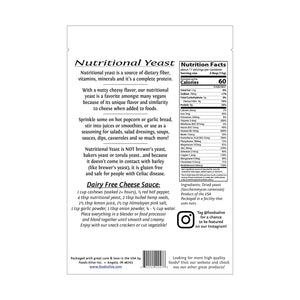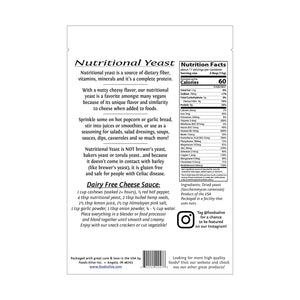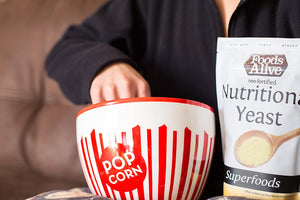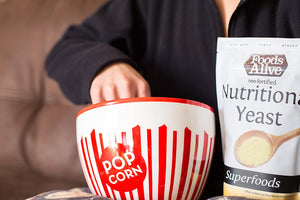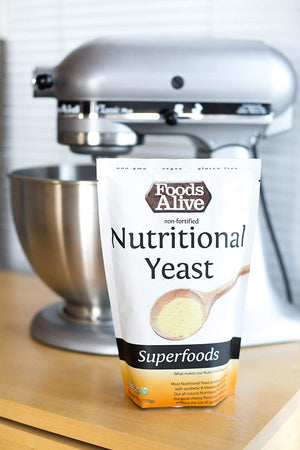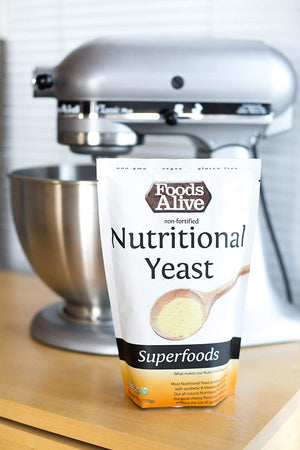 On Sale
Nutritional Yeast, Non-Fortified: 6 oz
Nutritional yeast is a source of dietary fiber, vitamins, minerals and it's a complete protein
With a nutty cheesy flavor, our nutritional yeast is a favorite amongst many vegans because of its unique flavor and similarity to cheese when added to foods.
Sprinkle some on hot popcorn or garlic bread, stir into juices or smoothies, or use as a seasoning for salads, salad dressings, soups, sauces, dips, casseroles and so much more! 
Nutritional Yeast is NOT brewer's yeast, bakers yeast or torula yeast ... and because it doesn't come in contact with barley (like brewer's yeast), it is gluten free and safe for people with Celiac disease.