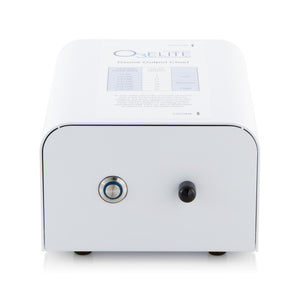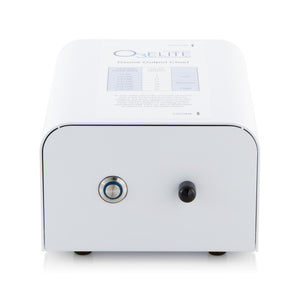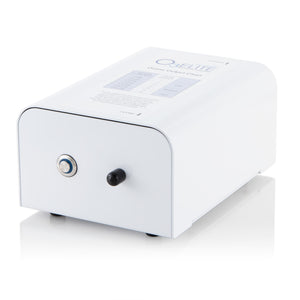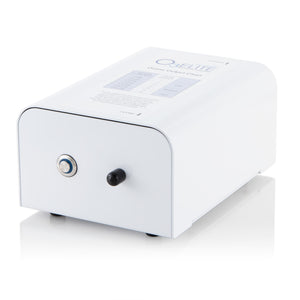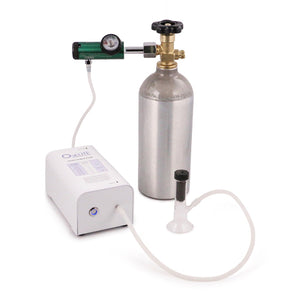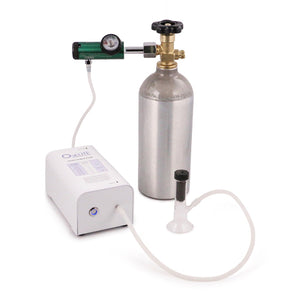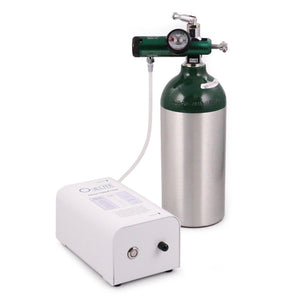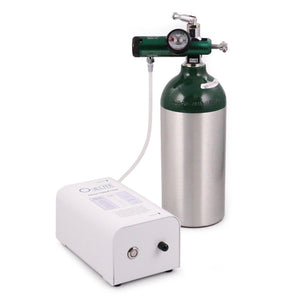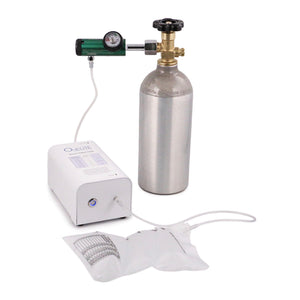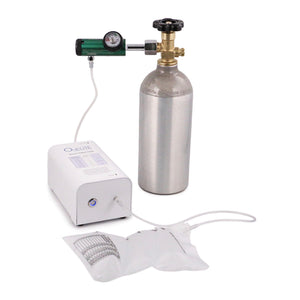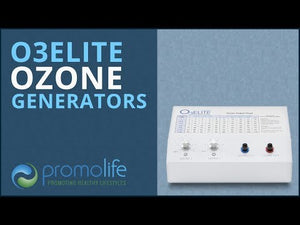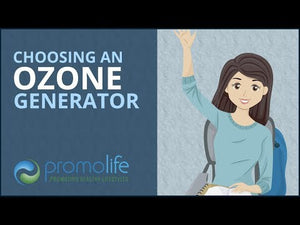 On Sale
O3Elite Mini Ozone Generator (up to 65 Gamma)
If you want a machine made in the USA, with a lifetime warranty, grade A support, quiet production, and ultra pure ozone, the O3Elite is the choice for you.
Perfect for insufflations, cupping, and ozonated water
The Mini creates stable ozone up to 65 ug/ml (gamma). This allows you to do rectal, vaginal, ear, mouth, or sinus insufflations, as well as ozonate water. It is the right choice if you don't need many output options and don't plan on using ozone that requires higher outputs.
The O3Elite: Designed with a lifetime of use in mind
The O3Elite was created after years of working with ozone generators from other manufacturers. We wanted a unit that was easy to use, provided ultra high quality ozone, with a number of important features, and superior quality control. The O3Elite exceeded even our high expectations.
The O3Elite is the next generation of low wattage, low frequency ozone generators. Unlike dangerous high voltage glass cell generators, the O3Elite will never burn out, is very quiet, and operates cool so the ozone is not destroyed by heat (this provides a more stable ozone output; you might want to see this article: Glass vs. Ceramic: What's Best for Ozone Generators?). Glass cells generate a tremendous amount of heat which compromises the quality of ozone.
The O3Elite comes standard with Luer locks, universal worldwide voltage, wall mounts and cleanable cells. You can find out more and view our videos.
What you get with the O3Elite Mini
O3Elite Mini Ozone Generator

Five feet silicone tubing with Luer lock adapter

Five feet oxygen tubing with Luer lock adapter

Two PVDF Luer fit adapters

Instruction Manual

Gamma (ug/ml) Chart

Power Adapter

Ozone-resistant check valve

Luer lock caps

Wall mounts

Lifetime Warranty
Safety and efficiency are our top priority
All of the components of the O3Elite are manufactured in the United States, including the ceramic ozone cells. Because the O3Elite operates at a mere 1.5 amps, ETL and UL approval are not necessary and operation is safer.
In fact, the O3Elite is the safest ozone generator available.

Each O3Elite Ozone Generator is individually tested for ozone output and efficiency in our lab before shipping.
The O3Elite Ozonator runs with either an oxygen concentrator or an oxygen tank (sold separately). It features Cold Ozone Production with no excess heat, and produces stable ozone concentrations at different oxygen flow rates. The concentration won't diminish over time. Between the settings on the ozone generator and the various flow rates available from your oxygen source, you can create a specified range of output up to 65 ug/ml. We include an easy to read chart showing how to get the precise gamma level you desire.
Cold Ozone Technology with ceramic cells creates stronger, more efficient ozone production with minimum voltage input. Because the cells are so efficient they produce next to no noise. Machines with glass cells can create a lot of noise and heat, making them far less than ideal for ozone therapy.