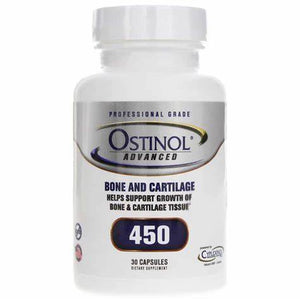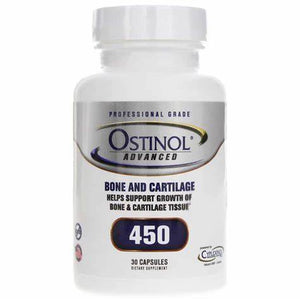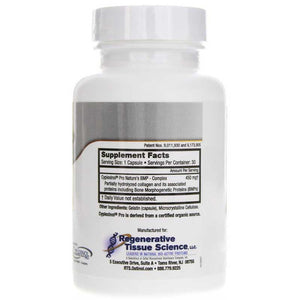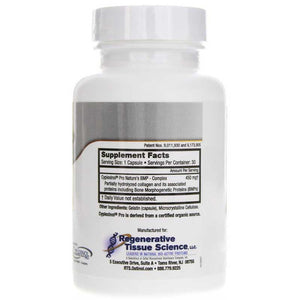 On Sale
Ostinol Advanced 450mg
For those in need of maximum support to meet the changes life places on your bones and joints.
By age 50, women may lose up to 43% of one essential BMP!†
During menopause many women will lose up to 20% of bone mass and continue to lose thereafter.
†Age-Related Decreases in Bone Morphogenetic Protein-4 in Human Demineralized Bone, 52nd Annual Meeting of the Orthopaedic Research Society, paper no. 1658, 2006
Ostinol® 450 provides the power of 450 mg of Cyplexinol® Nature's BMP Complex, the only patented nutraceutical containing these Bone & Cartilage Stimulating Proteins.
Providing nutritional support for healthier bone and joint function.*
Features
450mg of Cyplexinol®- Nature's BMP-Complex, extracted from a certified organic food source (bovine bone).
100% Natural protein-complex
Made in the USA
Sourced from USDA Certified bovine bone, from premier cattle ranchers operating under strict closed herd protocols
Gluten-Free, Grain-Free– No wheat, corn, or soy
GMO-free
Endogenous Bone Morphogenetic Proteins (BMP), are naturally occurring growth factors in the body, essential to generate, protect and maintain healthier bone, cartilage, & muscle.
BMP-complexes:
Various Growth Factors and proteins including, Bone Morphogenetic Proteins in a natural physiologic concentration
Support to the pathways involved in helping to maintain healthier bones and joints
Essential for bone and cartilage homeostasis
Backed by 50 years of scientific and medical research.
Used clinically to grow bone and cartilage tissue post-operatively for over 30 years.
BMP complexes are functionally involved in the formation of bone and cartilage tissue, however, limited studies for oral administration are available and ongoing.
Scientifically proven to support growth of new Bone & Cartilage Tissue by stimulating stem cells.
Efficacy & Purity Testing
Every batch of Cyplexinol® -Nature's BMP-Complex, the Bone and Cartilage Stimulating Proteins in Ostinol®, undergoes an array of testing, by Independent Labs before release. Testing includes safety and purity, ensuring no microbiological or heavy metals contamination, as well as over 30 nutritional chemistry tests for batch confirmation and concentrations.
Each batch of Cyplexinol® is then subjected to the same rigorous in vivo "gold standard" performance testing as orthopedic surgical companies, a 45-day live animal tissue assay. This testing scientifically proves every batch of Cyplexinol® stimulates, activates and differentiates stem cells into osteoblasts (bone building cells) and chondrocytes (cartilage-building cells) which produce de novo (new) bone and cartilage tissue.
No other nutraceutical can make this claim, putting Cyplexinol® is in a class of its own!