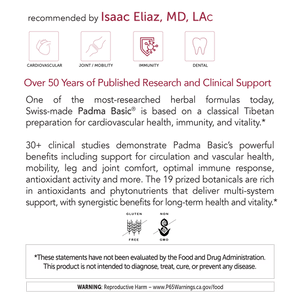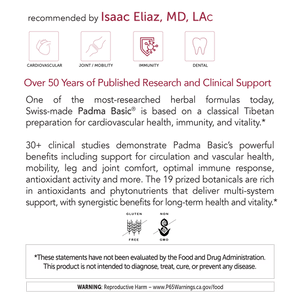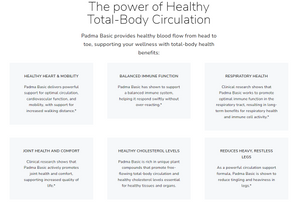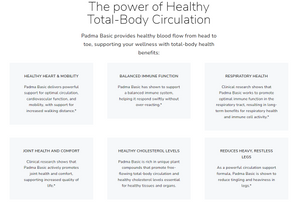 On Sale
Padma Basic
Padma Basic® is an herbal blend based on a traditional Tibetan formula for circulatory and immune health.*
Superior Purity and Potency*
Padma Basic is a clinically-proven herbal blend of 19 potent botanicals, based on a classical Tibetan formula. Padma Basic is backed by over 50 years of published research, including 30+ clinical studies in cardiovascular, joint, dental, immune and other key areas of health.
Padma Basic® is produced under strict, state-of-the-art manufacturing guidelines. The ingredients are dried and ground but otherwise unprocessed. To ensure purity and potency, each batch is thoroughly tested for ingredient levels and to verify that there are no contaminants like pesticides, aflatoxins, bacteria or mold.
Padma Basic® is 100% allergen and gluten free, and contains no artificial flavors, preservatives or colors.