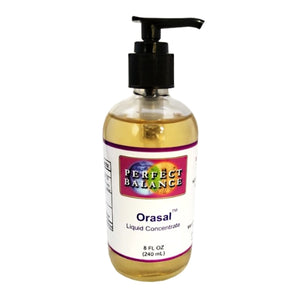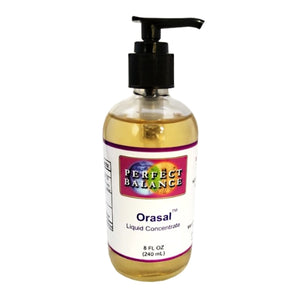 On Sale
Perfect Balance - Orasal
Orasal contains the Salicinium molecule. Orasal has all natural concentrated nutrimental ingredients. It is recommended for use against any disorder involving fermenting or anaerobic cells.
The Salicinium molecule interrupts the fermentation process thus enabling your own immune system to destroy those diseased cells. Orasal and the Salicinium molecule it contains are an immune system modulators.
Quantity: 8 fl oz; 240 ml

Usage: 10 mL, (5 pumps), Twice Daily
**Pump included with every bottle sent**
Two bottles are needed for a one month supply.