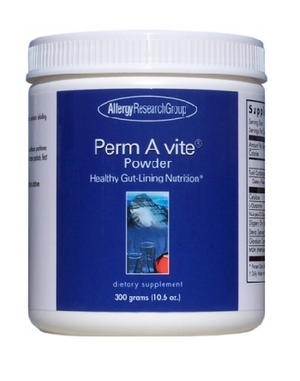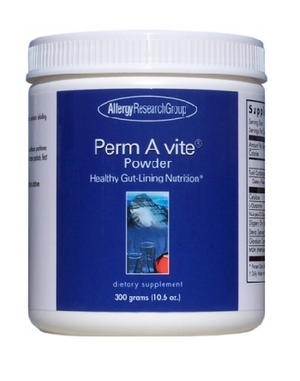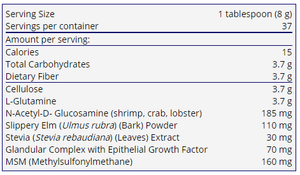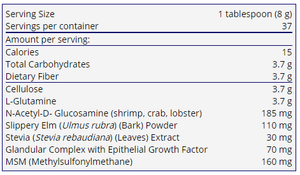 On Sale
Perm A Vite
Why Perm A Vite?
Perm A vite® powder is a blend of aminos and herbals which help nutritionally support the lining and functions of the gastrointestinal tract in people that have allergies and other problems associated with leaky gut syndrome.* Perm A vite® has been shown to improve the protective barrier functions of the gut walls by providing balance, support and maintenance of the normal structure of the gastrointestinal tract and intestinal micro flora. These nutrients are of the highest quality and purity obtainable, and do not contain preservatives, diluents, or artificial additives. Keep in a cool, dry place, tightly capped.
*This statement has not been evaluated by the U.S. Food and Drug administration. The product is not intended to diagnose, treat, cure, or prevent any disease.
Gamma-Oryzanol for GI
Gamma-oryzanol is a naturally occurring component of rice bran oil and has shown to be effective in support of gastrointestinal health. It is a naturally occurring mixture of plant chemicals called sterols and ferulic acid esters. 
Glutamine and Leaky Gut
Glutamine is important for repairing the intestines after or during illness or infection. Glutamine helps strengthen the integrity of the GI lining so that foods do not easily permeate through it causing adverse reactions and intolerances to foods and chemicals.
Slippery Elms Soothing Effect
The mucilage of slippery elm, found in the inner bark, gives it the soothing effect for which it is known. [3] In people with heartburn, the mucilage appears to act as a barrier against the damaging effects of acid on the esophagus. It may also have an anti-inflammatory effect locally in the stomach and intestines. This soothing effect may also extend to the throat. 
MSM for Heartburn Relief, Allergies, and Inflammation
Pilot studies have suggested that MSM can provide extremely effective and immediate relief from excess acidity, and with out side effects, unlike the prescription antacids or acid blockers. MSM can be taken every day without disturbing any of the bodys normal functions, including acid/alkaline balance. [4] MSM can assist in reducing inflammation that is common in environmental and food allergies, as well as asthma and hay fever. [5]
N-Acetylglucosamine (NAG)
Supplemental NAG has been used both internally and externally to speed wound-healing. NAG is a probiotic factor which stimulates the growth of favorable bacterial flora while opposing the growth of some pathogens (e.g. Candida albicans).