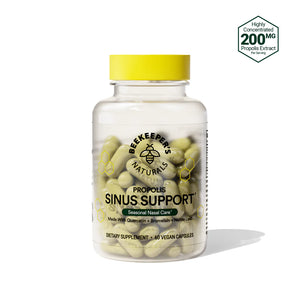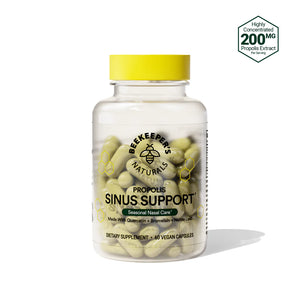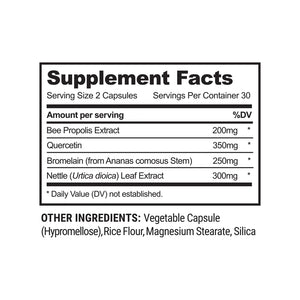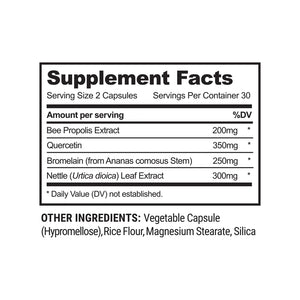 On Sale
Sinus Support
We combined the beehive's most powerful immune supporter - propolis - with quercetin, bromelain and nettle leaf to provide a potent dose of seasonal sinus care that helps support healthy histamine levels.
BREATHING ROOM. BOTTLED.
Reduces sinus irritation and histamine production 
Use daily to proactively support healthy histamine levels and ease sinus response to dust and other irritants
Supports seasonal nasal comfort
USE FOR
Seasonal support
Maintain balanced histamine levels
Ease sinus response to irritants
Build a Routine: Combine Sinus Support and Nasal Spray for seasonal support.

WHAT IS PROPOLIS?
Propolis is the defender of the hive. Bees use it to line the walls and keep germs out. We use it to support our immune systems, soothe scratchy throats, combat free radical damage in the body, and feed the good bacteria in our gut.
Vitamins B, C & D
Zinc
Antioxidants
300+ Beneficial Compounds