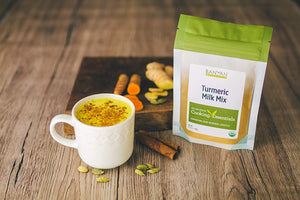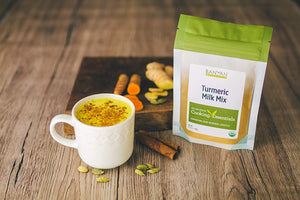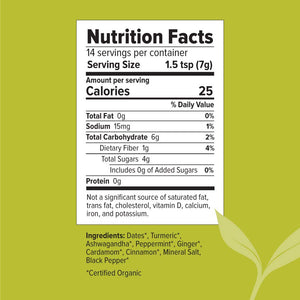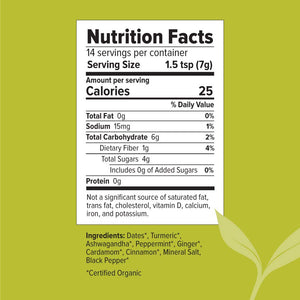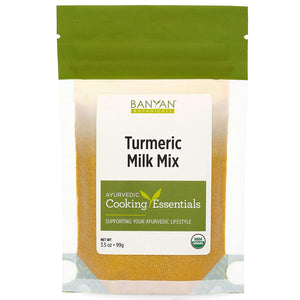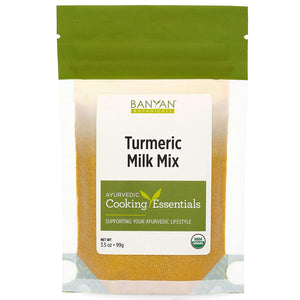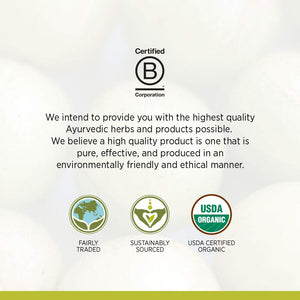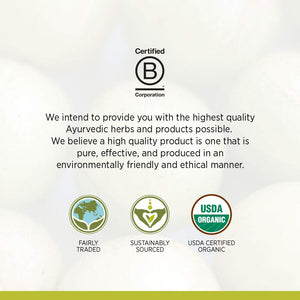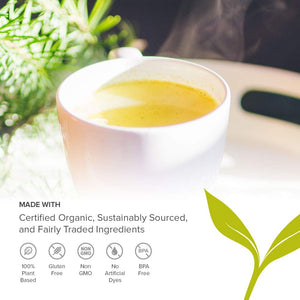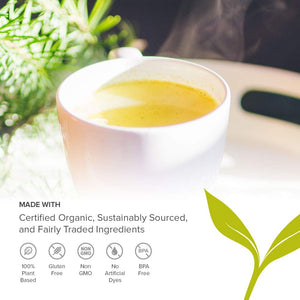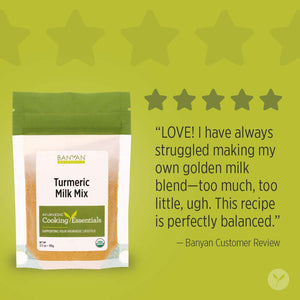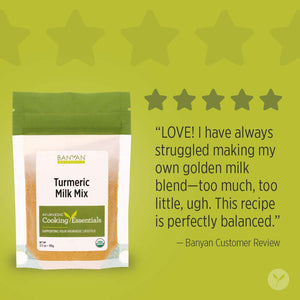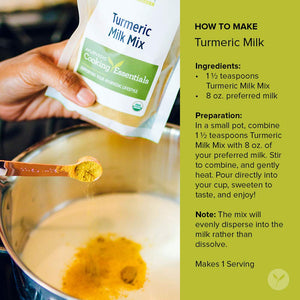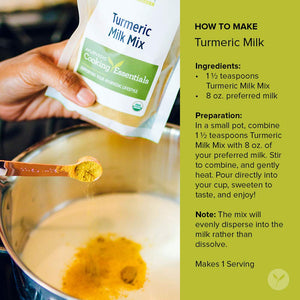 On Sale
Turmeric Milk Mix: 14 servings
Turmeric Milk Mix is a nourishing, grounding blend of herbs and spices, naturally sweetened with a touch of ground dates. Also known as golden milk, this warming beverage is caffeine-free and can be enjoyed any time of day.
GOLDEN in color, this spice mix features a treasure trove of delicious and healthy ingredients. Organic dates serve as a sweetener, with peppermint, ginger, cardamom, and cinnamon contributing to the flavor. A touch of black pepper lends additional spice and maximizes the benefit of the main ingredient, turmeric.*

TURMERIC is well known for bringing comfort to the joints and promoting healthy function of the circulatory, respiratory, and immune systems. Also included in this formula is the beloved adaptogen ashwagandha, which has a rejuvenating and calming influence on the nervous system.*

EASY to make, Turmeric Milk Mix can be enjoyed during the day as an alternative to coffee or at nighttime to promote healthy sleep. Just add 1 & 1/2 teaspoons of Turmeric Milk Mix powder to 8 ounces of the milk of your choice, warm, and enjoy! Each bag contains approximately 14 servings.*

Banyan Botanicals is committed to producing the highest quality Ayurvedic products using USDA certified organic herbs that are sustainably sourced and fairly traded. All our products are 3rd party tested to ensure product quality and safety.

The Healthy Guarantee: If for any reason you are not satisfied with one of our products, we will gladly accept returns for a full product refund.