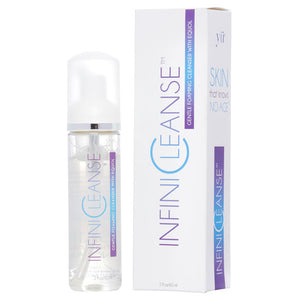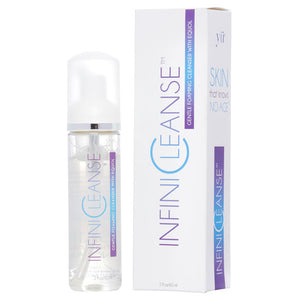 On Sale
yü InfiniCleanse Skin Cleanser
Simplify your skincare regimen with the very latest in cosmetic technology. yü InfiniCleanse™ is the perfect start to your advanced anti-aging skincare routine and lets you cleanse, tone, and prepare skin in one simple step. Its deep but gentle cleansing treatment whisks away dirt and debris, without the use of harsh chemicals that strip the skin of its natural oils. Its moisturizers keep skin soft and hydrated while supplying nourishment to strengthen skin architecture. InfiniCleanse™ contains a powerful blend of ingredients designed to:
cleanse skin from impurities

maintain pH balance and tone skin
provide powerful antioxidant effects and protection against free-radicals
prepare the skin to receive the anti-aging actives found in

 

InfiniSerum® and

 

InfiniPlex™
provide a boost of Equol – the anti-aging molecule
No need to follow with a toner: Traditional cleansers unbalance the pH levels in skin and toner sets it back to normal. InfiniCleanse™ doesn't upset the natural balance of pH, so it's safe for all skin types. It enhances the more youthful balance of skin levels all while removing dirt and grime.