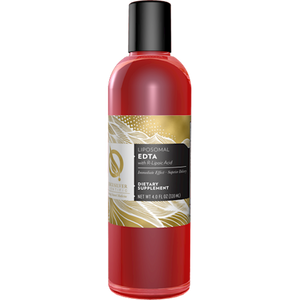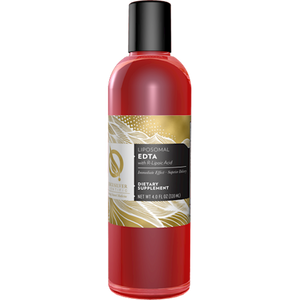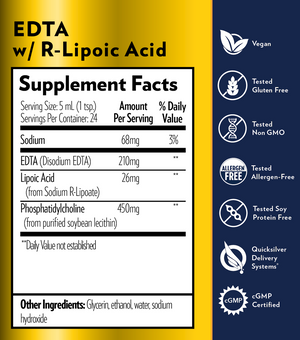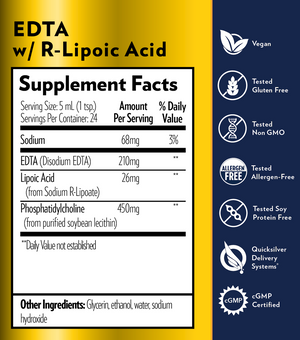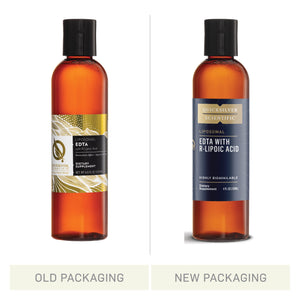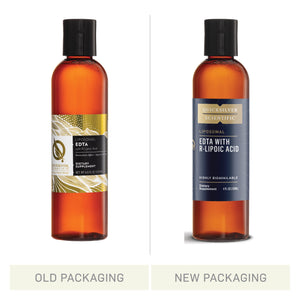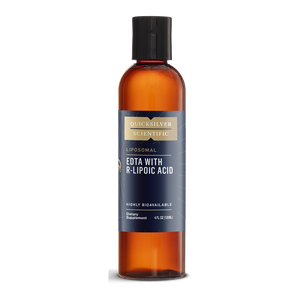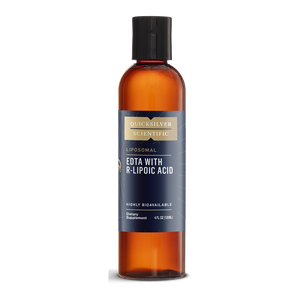 On Sale
Liposomal EDTA with R-Lipoic Acid: 4 oz
Each 5ml of Liposomal EDTA with R-Lipoic Acid delivers 210 mg of Disodium EDTA and 33 mg of R-Lipoic Acid. A serving size is 2 scoops. Each bottle contains 24 servings.
Liposomal EDTA with R-Lipoic Acid is a highly absorbable form of oral EDTA (Ethylenediaminetetraacetic acid). EDTA can bind to certain metals, allowing the body to more easily remove them. R-Lipoic acid is added for its ability to help regenerate the antioxidant vitamins C and E, supporting the action of EDTA.*
EDTA is most effective when it can act on a cellular level to bind with metals. Lipoic acid can support EDTA by extending the activity of the antioxidant vitamins C and E, supporting levels of energy-rich CoQ10, and assisting production of our master antioxidant, glutathione. The sodium R-lipoate in this formula offers highly efficient uptake.*
Because conventional oral EDTA supplements (tablets or capsules) have low bioavailability , Dr. Christopher Shade, Ph.D., developed Liposomal EDTA with R-Lipoic Acid. Liposomes can protect the core ingredients from the digestive system and increase their uptake and cellular optimization.
Quicksilver Delivery Systems® utilizes modern science to unleash the power of nature. With the world's most advanced phospholipid delivery systems, Quicksilver Scientific supplements can help to nourish your cells with phosphatidylcholine as they deliver their core effective ingredients faster and more efficiently.